Dear Friends,
It is with mixed emotions that I announce the resignation of my long-term friend, colleague, and co-leader, Johanna Morariu. After contributing fourteen years of hard work and dedication, Johanna will be moving on to experience new challenges. Since joining the organization in 2006, Johanna has demonstrated a sincere commitment to advancing social sector organizations through evaluation and strategy consulting. She has been a transformational leader in the field of evaluation. Her contributions to the social sector during her tenure at Innovation Network include:
Co-founding the State of Evaluation Project. Johanna led the development of the 2010, 2012, and 2016 State of Evaluation project reports. The project was co-founded with Ehren Reed, a past Co-Director of Innovation Network. The State of Evaluation project is a nationwide project that benchmarks nonprofit evaluation capacity and practices. This information is used to examine trends, diagnose gaps and build capacity, and in academic settings to inform new nonprofit and evaluation professionals.
Developing evaluation practice in the areas of advocacy/policy change and social movements. Johanna contributed to the advancement of the advocacy/policy change field, including Innovation Network's own research and tools, in journals, and with clients. In 2015, she initiated Innovation Network's Social Movement Learning Project, seeking to support movement builders and movement funders with more appropriate, accessible evaluation approaches.
Leadership and service in evaluation and philanthropy. Johanna served in leadership for the American Evaluation Association's Environmental Program Evaluation and Data Visualization Topical Interest Groups (TIGs), as a conference session proposal reviewer, and frequent presenter. In addition, she served as a peer reviewer for evaluation and philanthropy journals and presented with the National Council of Nonprofit Associations, Grantmakers for Effective Organizations, Emerging Practitioners in Philanthropy, Young Nonprofit Professionals Network, Nonprofit Technology Conference, and topical and regional grantmaker associations.
In the nine years of our co-leadership, we've embarked on quite a few adventures as we navigated challenges, celebrated wins, and supported each other in our role as organizational and social sector leaders. It has been a privilege to work with Johanna for the past fourteen years. I, along with our staff and Board, wish her well as she starts this next chapter of her life. Please join me in congratulating Johanna on her new journey!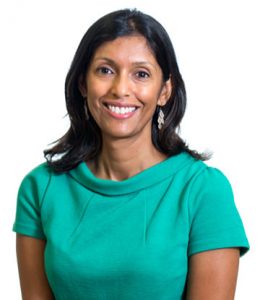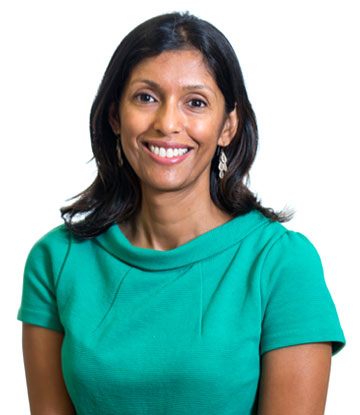 With Gratitude,
Veena Pankaj