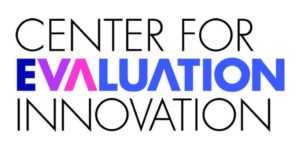 It specializes in areas that are hard to measure and where conventional program evaluation approaches are not always a good fit. This includes, for example, advocacy and policy change, communications, and systems change efforts.
Innovation Network is fiscally sponsored by the Center, and we share a 501(c)(3) status, office space, and infrastructure. The Center has its own mission and staff, and we collaborate together on projects of mutual interest.
Check out the Center's website to learn more about their work: www.evaluationinnovation.org.